There are so many wonderful recipes out there floating on the web–whenever I am in a rut, it takes me only seconds to be inspired by a multitude of wonderful recipes on Pinterest or Twitter. (If you don't follow me on there, you must start ASAP–I will share not only my favorite creations, but those that inspire me!)
After making my pineapple burgers a few weeks ago, I had some leftover fresh pineapple and I also had some chicken that needed to be used. After scanning the twittersphere late one sleepless night, I stumbled upon a recipe for Oven Roasted Jerk Chicken Kabobs from Real Food Dad. I was completely inspired–what a perfect use for my leftover pineapple and I love Jerk flavors, as it reminds me a of great trip I had to Jamaica where the locals shared with me their recipe for a jerk rub.
So, looking at the recipe by Real Food Dad, his method was oven roasting–he made it one handed while holding his infant. Impressive, right?! Gotta love a dad in the kitchen who manages the children as well. But I prefer to grill my jerk recipes–it seems a bit more authentic to me. The Jamaicans, were always cooking over open flames when I witnessed them. And since I did not have a baby in my arms and the weather was gorgeous, I opted to grill the skewers.
I started with my marinade. I took a bit of Real Food Dad's recipe combined with my jerk rub recipe from Jamaica and tweaked them both to what I had on had (making that food go to work for me instead of it sitting around in my fridge just waiting to spoil!!).I let the chicken marinade for several hours and then threaded them onto my skewers with wedges of fresh pineapple.
After popping on them on the grill for about 12 minutes total, I was transported to memories of a tropical beach with the smell of charcoal fire pits wafting through the air and a cold pineapple & banana smoothie in my hand. Ahhh…..give me a second, I am dreaming!! 🙂
Seriously, this recipe is so easy, whether thrown on the grill to keep the heat out of the kitchen or oven roasted. And don't let easy fool you–this baby gives you plenty of flavor!
Look at that carmelization on the meat. And grilled pineapple–oh my! It takes the sweetness of pineapple and amps it up to the max. That sweetness perfectly balances out the heat from the marinade on the chicken.
Go ahead, transport yourself to the Islands and experience a bit of "No Worries," as they say in Jamaica, as you dig into this easy dinner.

Grilled Jerk Chicken Kabobs with Pineapple
Prep time:
Cook time:
Total time:
Ingredients
¼ cup canola oil
juice of 1 lime
1 inch piece of ginger, peeled and thinly sliced
2 jalapenos, cut into large chunks, unseeded (for more authentic jerk--use habeneros--I just happened to have jalapenos)
3 garlic cloves, peeled
1 tablespoon maple syrup (or honey or agave)
1 teaspoon dried thyme
½ teaspoon freshly ground nutmeg
½ teaspoon dried allspice
1 teaspoon kosher salt
1 lb boneless skinless chicken breasts, cut into 1" chunks
½ fresh pineapple, peeled, cored and diced into 1" wedges
4 metal skewers, or wooden skewers that have been soaked in water or 30 minutes.
Instructions
Blend together everything but the chicken and the pineapple, until smooth.
Pour the marinade over the chicken and let sit in the refrigerator for at least 30 minutes and up to 4 hours.
Heat grill or charcoal to medium-high temperature.
Thread the chicken unto skewer, alternating with pieces of fresh pineapple.
Grill chicken for 6 minutes per side.
Enjoy!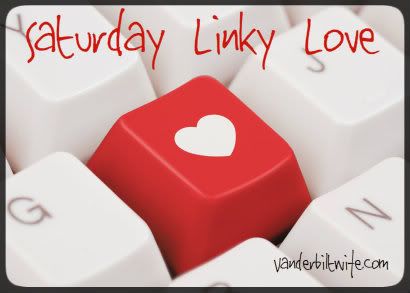 Google+