Game Day Dips: Sweet and Savory Dips that are perfect to share with your friends while the big game is on!
It is about time to for the Big Game…AKA The Superbowl.
I don't know you, but I look forward to it every year.
Why? 
Being from Cleveland, it is surely not the because of the actual GAME.
Is it the commercials–well, yes, I do find entertainment from them. Although I have to admit I feel like they aren't as good as they were ten years ago. 
IT IS THE FOOD!!
I mean come on, it is the perfect excuse to hang out with friends and STUFF your face.
And for me, what better way to stuff your face then with a variety of dips.
Because then you can have it ALL!! Cheesy, creamy, fresh, spicy, tangy, sweet—there is a dip for anything you are craving. 
So here is my plan.
Hanging out with friends and trying a little of this and and a lot of that.
Here are some of my favorite dips from around the web that I plan to scoop into:
First up: Beer Cheese Fondue from Melanie Makes. I want to grad a handful of those tart apples and dig in!
Or what about this Horseradish Bacon Dip from Lemons for Lulu? It reminds me a of a cheese ball my mom used to make growing up. The combo of horseradish and bacon is killer.
Looking for something a bit heartier? This BBQ Chicken Dip from Kitchen Addiction is everything you love about a BBQ Chicken in a creamy dip–YUM!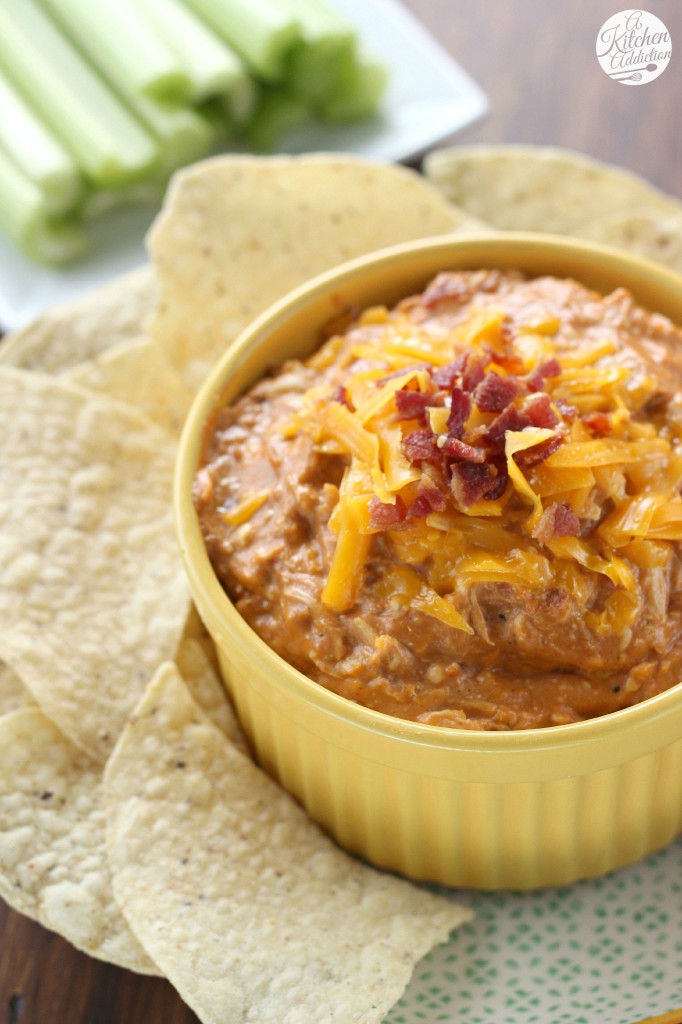 Want something healthier? This Jalapeno Lime Hummus from Food Faith and Fitness is bursting with so much flavor, you will forget it is healthy. I love it on fresh sliced jicama–never tried jicama–well, now is the time! 
And what party is complete without a little Mexican Inspired Dip? This Cheesy Hot Corn Dip from Belle of the Kitchen, is creamy, cheesy, and filled with a kick from green chilies and chipolte peppers. What is not to love?
I personally love my version of Taco Dip and it is always the first thing scooped through at parties.
And then onto the sweet dips–Because every party NEEDS a decadent treat. And both of these dips, fit the bill perfectly for dippable decadence!
Lemon Tree Dwelling created a Tiramisu Dip, which not only satisfies your sweet tooth, but give you a little boost from the caffeine to keep that party going. Warning, this dip is ONLY for adults (which makes it ALL the more enjoyable!)
For both the kids and the adults, this Chocolate Chip Cookie Dough Dip from How Sweet It Is, looks INSANE. You may need a double batch.
How can you choose?
I surely can NOT, therefore I plan on putting on some comfy pants and eating them all–I may or may not share with my friends 🙂 
Google+