Thanksgiving Leftover Round Up.
Thanksgiving is definitely one of my favorite Holidays. The food. The family. The friends. The food!!!
And it kicks off the season to my  absolute favorite Holiday: Christmas!
But back to THE FOOD. I look forward to my families classics all year long!!And I am sure to make enough Turkey, Cranberry Sauce, Stuffing, Sweet Potatoes, and Mashed Potatoes just to make some of the my favorite dishes that use up these leftovers! And to me, some of these recipes shine brighter than the main meal. 
I am sure after taking a look at a few of these, you will be convinced as well.
So get your fat pants on and indulge in your family classics while celebrating your blessings. Just be sure to save some of the goodies to create these gems:
Thanksgiving Leftovers
Cranberry and Gouda Quesadilla with Turkey from Little Old Me: This makes a quick and unique lunch. I even manage this one after being up all night shopping and coming home to putting the tree up–I am a talented lady (OK, this is REALLY easy!!)
Turkey and Barley Soup from The Food Charlatan: Bonus is that this is a slow cooker recipe, so you can come home to a warm soup after hitting the Black Friday Sales, if you are so brave.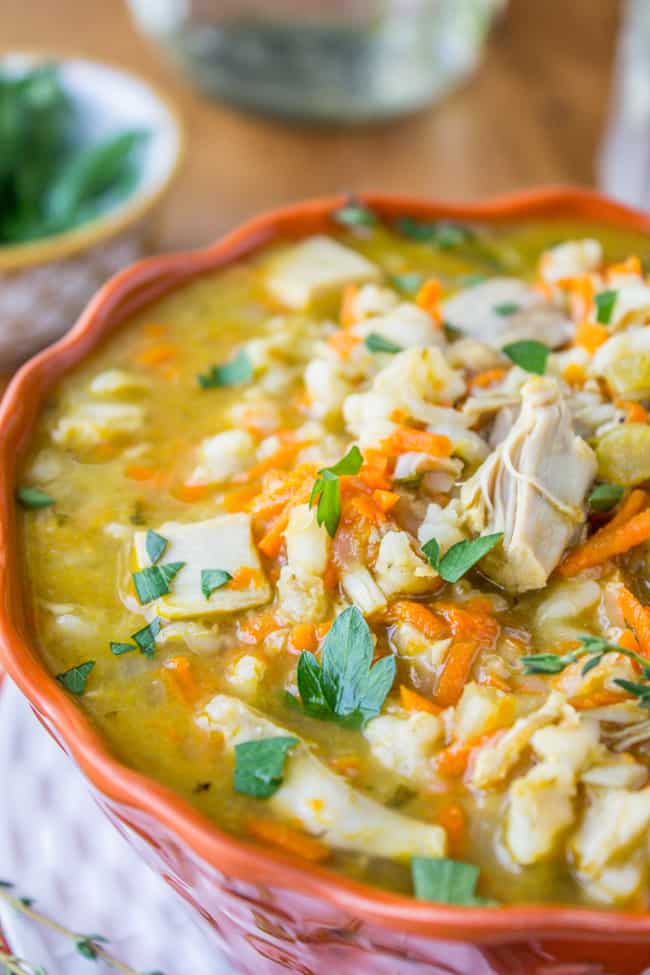 Thanksgiving Leftover Stromboli from The Betsy Life: because everything is better when it is hand held!
Get really creative with your leftovers and try out Half Baked Harvest's Turkey with Cranberry Brie Mashed Potato Waffle Melts CRAZY!
Turkey Stuffing Roll-Ups from Spend with Pennies: Well, stuffing rolled up in tortillas and smothered in leftover gravy–Sign me up!
Because in my mind putting a Mexican Spin on anything is the way to go: Southwestern Turkey Shepard's Pie form Boulder Locavore
A few more Creative Takes on Leftovers:
Mix leftover cranberry sauce with barbecue sauce and leftover chopped turkey. Serve on a bun for a Thanksgiving Day take on a pulled pork sandwich.
Thin leftover cranberry sauce with a bit of juice and pour over pumpkin pancakes.
Instead of Arancini, use your leftover stuffing and follow the same method of breading in my baked Arancini to make Baked Stuffing Balls and serve with leftover cranberry sauce or gravy.
Be sure to check ALL these recipes out to add flair to the Weekend after Thanksgiving!
What is your favorite way to use up your Thanksgiving Leftovers? I would love to know! Please share!
Google+